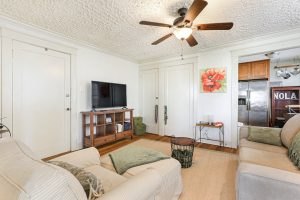 A cozy one bedroom/one bath unit in the Garden District with all utilities included and a pool!
A small condo building can be a perfect home away from home when you are traveling for work; and this location is perfect for snowbirds or those working remotely who want a taste of daily living in New Orleans!
This one can be rented for a minimum of 30 days, a rare situation in a condo building, and although there is no parking garage, street parking in this quiet neighborhood is free and easy.
$2,595 per month, utilities included
Call today with any questions, or to reserve!
Anne Beck 504-812-4702